Ralph Gilles, President and Chief Executive Officer - SRT Brand and Motorsports, Chrysler Group LLC, confirmed that the iconic Viper will return to the lineup in late 2012 as a 2013 model. However, it won't be a Dodge.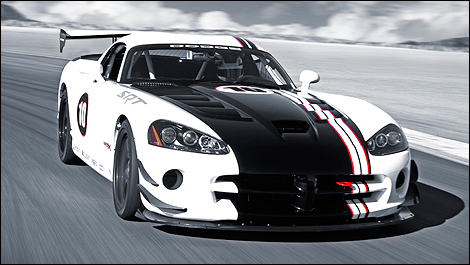 The automaker also announced that it will reopen its Conner Avenue Assembly Plant in Detroit, which was put on idle when production of the Dodge Viper ended in July 2010.

Around 150 employees, many of whom used to work at Conner, began reporting for training and orientation this fall. They will be in charge of assembling the all-new 2013 SRT Viper.

The car itself is still wrapped under a shroud of mystery as no technical specs have yet been officially released.

Ralph Gilles stated back in December 2010 that "there won't be a part of the car that's untouched." As well, the new Viper will reportedly be a more forgiving car to drive and accessible to more people, so expect new electronic control systems.